Just missed it!
Registration for Salt Lake City has closed.
The Jr. Warriors and Utah Youth Rugby have teamed up to create a coed touch rugby league for ages 6-12.
$50

Rugby Ball for Each Player
Jr. Warriors Reversible Jersey
One (1) Ticket to a Utah Warriors Home Game
The focus of this league is FUN. This is a season of proper education and exposure to the sport in a way that is inclusive for everyone.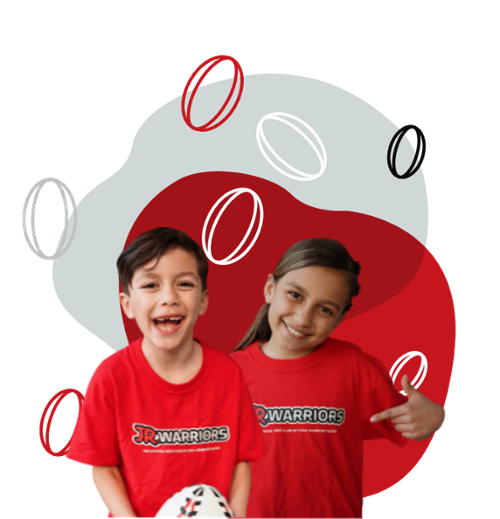 PRESENTED BY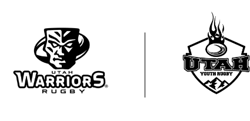 Registration has closed!
Come back next year!
Step 1: Click on "Register to PLAY!" button below
Step 2: Fill out the form to register
Step 3: Stay on page to provide payment!
Apr 12- May 14
WHERE
Local city-based fields (TBD)
FORMAT
Coed teams of 10+ players; 7v7 touch rugby
AGE RANGE
6 - 12 years old
SCHEDULE
Every Tuesday and Thursday teams will practice and then play their league games
PARTICIPANTS
Every registered participant will receive:
Rugby Ball
Reversible Jersey
One (1) Ticket to Utah Warriors Home Game
TEAMS
Based on local high school boundaries primarily even if there is not a high school rugby team
REGISTRATION
OPENS: January 6, 2022
CLOSES: March 11, 2022